Apple is facing criticism online for offering poor Mac trade-in values following this week's launch of new MacBook Pro and Mac mini models.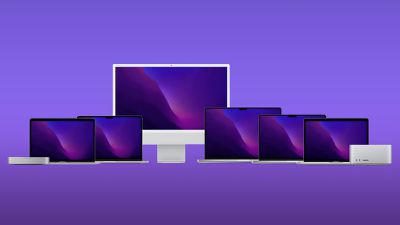 Yesterday, MKBHD researcher David Imel tweeted that Apple offers just $970 in trade-in credit for a Mac Pro configuration that it still sells for $52,199. The viral tweet caused an uproar among Twitter users towards Apple's trade-in program: "That's a slap in the face," said one user. "Apple trade-ins have always been boo boo. I'm surprised you thought you would get even 1/5 of the price," another one said.
On Reddit, users also piled on, sharing their past experiences with Apple's trade-in program and the "low value" returned for their Macs. "My base model M1 Pro trades in at $725. 63.7% drop in value in a single generation. Not great," one Reddit user said. Another user, on the flip side, shared how Apple gave them $700 last year for an Intel-based 2016 MacBook.
I got $700 for my 2016 i7 last year using Apple trade in. Blew my mind I was able to get anything for it. Used it to buy a M1 Pro. Only deprecating 60% in 6 years for a machine that's basically at the end of its life, was pretty good. Looks like Apple doesn't really need used Apple Silicon, so the price is a lot lower.
On the MacRumors forums, users are also sharing their thoughts about Apple's trade-in program regarding Macs after the launch of new models. One user said Apple quoted them the same $970 value for a 14-inch M1 MacBook Pro, while a third-party offered almost $1,100.
The credit Apple will give you for trading in an old Mac depends on several factors, including its specific configuration and condition. On its website, Apple offers a list of estimated trade-in values for its Mac lineup, quoting up to $670 for the MacBook Pro and up to $1,250 for the ‌Mac Pro‌.
Popular Stories